Chapter 3 - The Mystique Of The Collie
​​​​​​​
A large part of the mystique of the Collie is based on Collies and children; the special relationship between Lassie and his beloved boy companion, Timmy. Part fact and part fiction, this legendary bond came to symbolize the heart and soul of the Collie for generations of children, who as adults, later added a Collie to their lives.

The mystique of the Collie began long before Lassie during its development in the British Isles long before Lassie. During the 19th century, breeders worked to create a physically sound dog of great beauty and intelligence.  By the early 20th century, the Collie caught the interest of wealthy American dog fanciers including banker/financier J. Pierpont Morgan; and lawyer and civic leader, Samuel Untermyer who spared no expense to import the best show Collies to the U.S. The fancier-breeder who contributed most to popularize the Collie for the average American, however, was not a millionaire, but rather author Albert Payson Terhune with his colorful stories of Collie heroism and humor. Eric Knight further added to the breed's allure with his classic story of the Scottish Highlands,
Lassie Come Home 
(1940).

 
​​​​​​​​​​​​​​
Many movie versions of this story depicted a Collie's heroic journey home to the family she loved.  With the Lassie TV series of the 1950s, the breed's popularity soared. Lassie became a cultural phenomenon while the Collie gained prominence as a larger-than-life loyal family companion that came to symbolize the significance of the dog in American home life.
Today, the legend of Lassie lives on.  As in the movies, art imitates life; the Collie's relationship with a child is a special bond.  The theme that permeated five decades of Collie lore is more truth than fiction. There's nothing more amazing than watching the growth and interaction between child and dog, that, like the characters of books and TV, quickly become friends for life!  Collies enjoy games of fetch, catching Frisbees, and playfully "herding" kids and adults, too!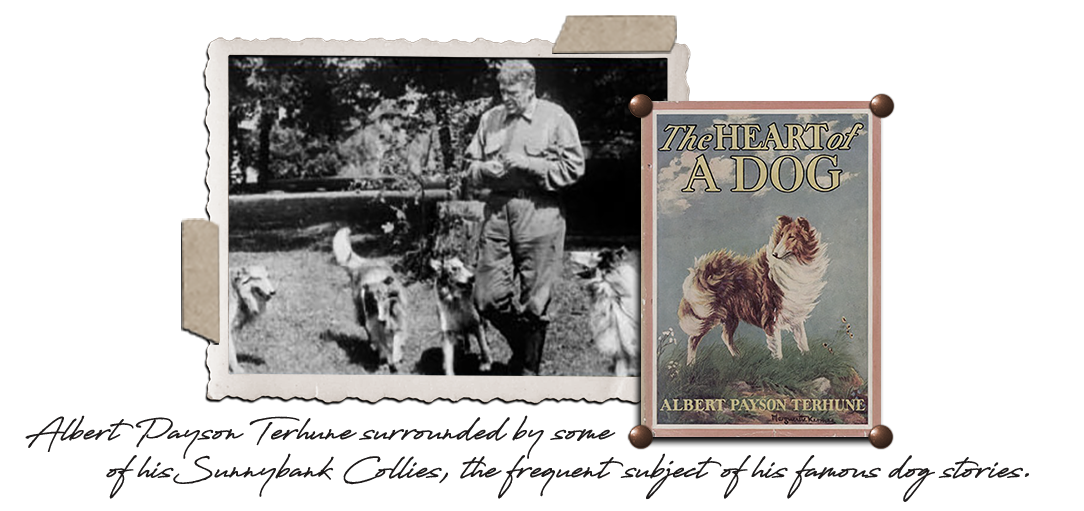 Collie enthusiasts will fondly admit that the writings of Albert Payson Terhune first inspired their love of the Collie.  Even after more than 85 years, his timeless works remain a wonderful introduction to the charismatic character of the Collie.  Treat yourself; rediscover the writings of the prolific Albert Payson Terhune. For a list of his most popular writings, see: